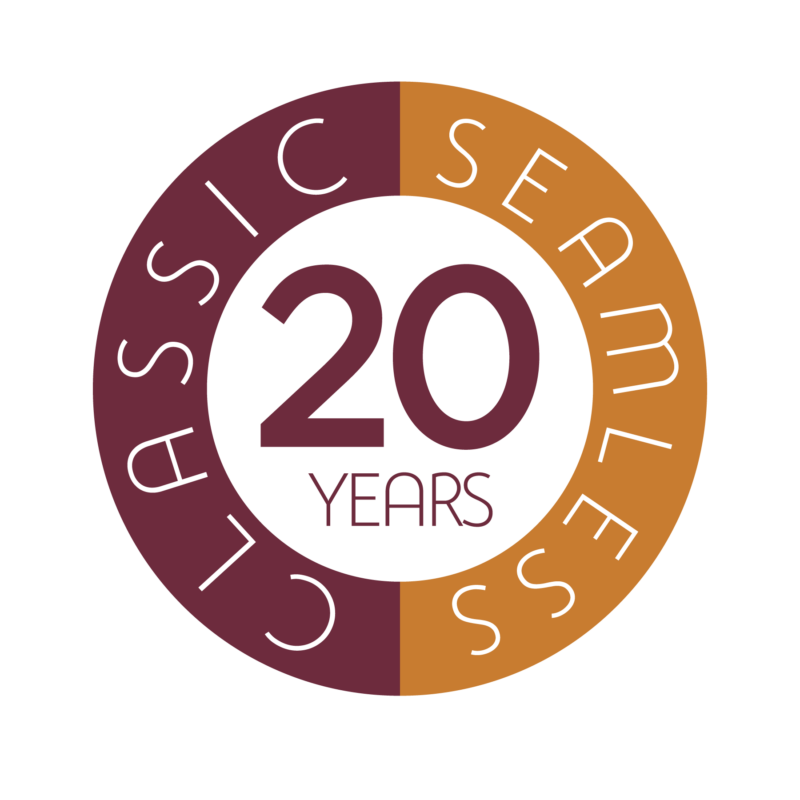 CounterSync & Showers
Custom Countertops & Showers
CounterSync is a custom countertop installation & shower installation company located in Augusta, GA near Evans, GA. CounterSync was established in 2002 to create custom countertops for commercial & residential use. In 2007, we began to focus solely on solid surface countertops, as we felt this best served the needs of our customers. With solid surface countertops available in such a wide range of colors and textured looks and profiles, we knew we could offer our residential and commercial customers a sophisticated, long-lasting, and easy-to-care-for surface. We are located in Augusta GA, but our company installs countertops & shower installations in nearby areas such as Evans, Martinez, and North Augusta.
Countertop & Shower Designs in the CRSA
by Local Augusta, GA Craftsmen
Countersync fabricates and installs solid surfaces in homes, offices, schools, restaurants, and hospitals throughout the CSRA, including Thomson, Waynesboro, and Aiken. Unlike other countertop installations, and shower installations, who carry stone products like marble, granite, Countersync has chosen to work solely with solid surface material because we believe it best serves the needs of local customers. Countersync is unique by design because solid surface brands like DuPont Corian and LG Hi-Macs are available in a wide range of colors, patterns, and profiles.
Solid surface for countertop installations is ideal for use throughout the home and business, including kitchens, bathrooms, laundry rooms, offices, ticket counters, cafeterias, and on various project surfaces. The possibilities are endless! By working with such a high-quality product, Countersync is able to offer a more durable, beautiful, and low maintenance surface without sacrificing quality of craftsmanship or your vision for your countertop installations, or shower installations, .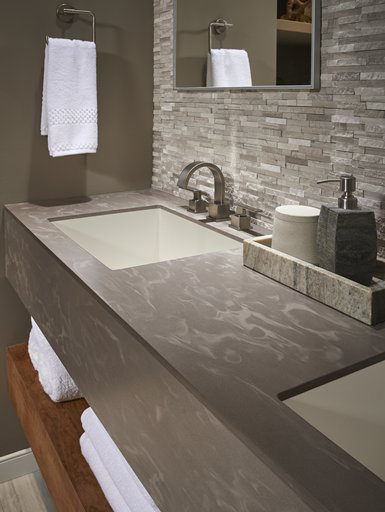 OUR PRODUCTS
Our goal is to help you find the best fit for your space, your style, and your budget. In the showroom, we can show you what your options are and give you ideas on what to do with your space. We are constantly working to raise the bar on our services for the CSRA.
Testimonials
We have done business with Countersync since its inception. There is no other solid surface fabricator in Augusya that provides the good price and great service like Bill Phillips and his team. We would highly recommend Countersync for all your solid surface needs.
I have used Countersync for all of my Corian countertops over the past several years. The quality of the workmanship. Has been excellent. Any issues have been resolved efficiently and professionally. I would highly recommend Countersync to any other cabinet business for solid surfaces.
Excellent experience from Countersync!!! From Bill and Heidi to the guys that installed the countertops--all were knowledgeable, courteous, and nice to deal with. We are so happy and it looks great. We have recommended to other people already and will continue to do so. Thank you so much!
Everything was done professionally and promptly!
Excellent service and response to needs and concerns. Follow-up after initial installation is excellent!
We were pleased with every aspect of our experience with Countersync. Customer care excellent in planning and installation! Just recommended to our neighbor.
Great experience, service and folks. Thank you!!
Very helpful. Let me spend extra time with samples to get the look I wanted. Everyone loves our new Countertops!
Would definitely recommend to a friend. The service was excellent and the staff was very courteous and friendly.
Lovely product! Great service. Nice people. Thanks!
I love my countertops and hope to have more work done in the future!
This was the third time we used your products and service - We have been more than satisfied on each occasion!!