Our Countertop Installation Pictures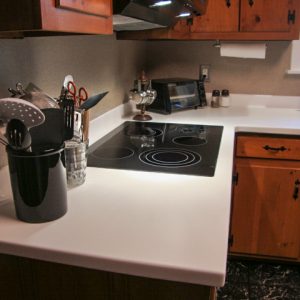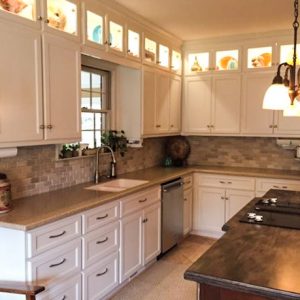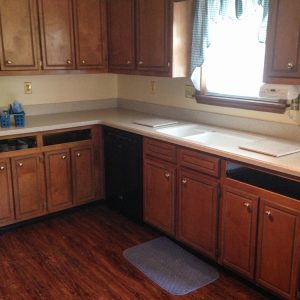 About Our Coutertop Installations
by Local Craftsman
Countersync fabricates and installs counters in homes, offices, schools, restaurants, and hospitals throughout the CSRA, including Evans, Thomson, Waynesboro, and Aiken. Unlike other countertop and shower companies who carry stone products like marble, granite, and quartz, Countersync has chosen to work solely with solid surface material because we believe it best serves the needs of local customers. Countersync is unique by design because solid surface brands like DuPont Corian and LG Hi-Macs are available in a wide range of colors, patterns, and profiles.
Solid surface with countertop installations is ideal for use throughout the home and business, including kitchens, bathrooms, laundry rooms, offices, ticket counters, cafeterias, and on various project surfaces. The possibilities are endless! By working with such a high-quality product, Countersync is able to offer a more durable, beautiful, and low maintenance surface without sacrificing the quality of craftsmanship or your vision for your space.
Quartz Countertops
Stylish, Strong & Versatile
Quartz countertops is one of the most popular material for countertops considering Quartz is one of the strongest minerals on Earth. Your countertops are in the busiest rooms in the house - the kitchen, bathroom and laundry room - which means you need strength and durability. Quartz countertops are also versatile, offering a wide variety of colors to match any style. CounterSync is proud to offer the top brands in scratch- and burn-resistant, nonporous quartz countertops. Stop in today to pick out your quartz countertops.
Versatile to Fit Any Design
Versatile to Fit Any Design